Specialty Insurance Agency provides affordable event planner insurance to protect against third-party bodily injury and medical claims, property damage to a venue or other third party, business legal defense fees, advertising liability, and any slander or libel claim. We offer customized event planner liability coverage to protect against the specific legal risks each individual faces whether you specialize in weddings, business and corporate events, or private parties. Contact a Specialty Insurance Agency agent today for specialized quality coverage tailored to your specific planner needs to enable you to protect your business.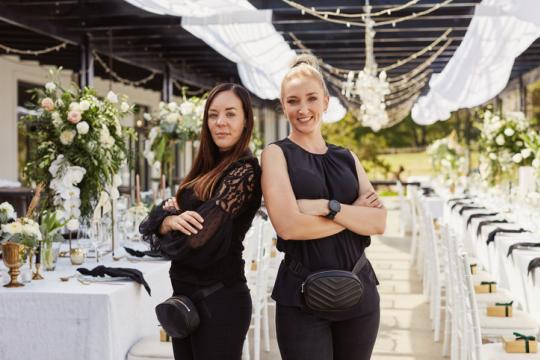 Contact
Sheri DiGirolamo
Program Operations Manager
630-242-3176
Submit A Risk
To apply for Event Planner insurance protection, click here.
Event Planner Insurance Program Highlights
Specialty Insurance Agency customizes insurance policy coverage to satisfy the individual requirements of every event planner, from general liability coverage against accidental bodily injury or property damage to Inland Marine coverage that can protect expensive speakers, lights, seasonal decorations, and other special effects equipment.
Liability Coverage for Planners
$1,000,000 per event
$2 million in one policy period
Advertising and image use liability
Legal and attorney fees
About Event Planning Insurance
At Specialty Insurance Agency, we tailor your event planner insurance policy to fit the precise needs of your business, protect your company, and cover every events service you offer. Our custom commercial coverage and event insurance plans safeguard your business and clients from unexpected hazards and claims that could not only threaten the success of a special occasion but also the financial health of your event planner company.
From general liability event planner insurance to professional liability insurance coverage to a business owner's policy that may include commercial auto and commercial property insurance, Specialty Insurance Agency can put together the right package to protect your business. You won't need to worry since you have general liability insurance to provide proof of insurance for the venue, as well as professional liability insurance from Specialty Insurance Agency at a reasonable event planner insurance cost. The knowledgeable specialists at our insurance agency can help you choose the exact commercial policy services you require for your individual situation and make sure your company is covered for any business risk you may face at costs that meet your budget.
Reasons To Obtain Insurance Coverage
One of the most important incentives for event planners to purchase business insurance is to minimize the financial risks related to the unique services provided to commercial businesses as well as personal events for an individual customer. Event planners need insurance they can rely on to pay unanticipated costs arising from a claim brought by a party guest who suffers injuries and medical expenses or a client dissatisfied with some aspect of an important happening.
When your business specializes in momentous occasions and memorable events, the stakes are incredibly high. When you plan special events, you are working with a service that is time-sensitive and perishable. A once-in-a-lifetime occasion can never be recaptured, and you cannot do this event over again if anything goes wrong to ruin the moment. Because people invest a great deal of time, emotions, and money in their milestone celebrations, they have huge expectations and want every memory to be perfect. If something happens to mar even a small part of the day, they are incredibly quick to blame the event planner and often file claims to make this professional pay for their disappointment.
Other Planning Coverages To Consider
Since the stakes are so high in the planning business, it is critical to get the right general liability policy and other business insurance coverages in place. While general liability insurance provides peace of mind for business owners by making sure personal injuries at an event are covered, as well as any damages to property owned by the venue or other third parties, this general liability insurance does not cover everything that can go wrong at a celebration.
Professional Liability Insurance
Not only can people get hurt and property become damaged at an event, but myriad other problems can also arise when least expected. Caterers may serve food that fails to please the client, DJs or bands can get the date wrong, flowers may arrive wilted, employees might not show up on time, and the bride could hate the table decorations. Any of these situations is a good example of the need for professional liability coverage if a client files a lawsuit.
Commercial Auto Insurance for Business Use
Event planners may spend a lot of time on the road traveling to an appointment with a customer or client, driving to see business owners for negotiating the cost of services or checking with the wedding site to pay the cost of the deposit. Although many planners assume their personal vehicle insurance policy will cover them, this is usually not the case. Planners should check the terms of their policy with their agent to see if they need commercial auto insurance for themselves and any employees to cover their business from the risk of an accident.
Does an Event Planning Liability Insurance Policy Cover Employees?
Your liability coverage does not protect you or any workers that you employ. In order to safeguard individuals who work for your company, you need to purchase workman's comp insurance in case they are injured on the job. In fact, most states require this coverage.
How Much Does Event Planner General Liability Insurance Cost?
Like many insurance products, the costs of a general liability policy for a planner depend on a number of factors. For example, common considerations might include the size of the company and the number of events put on each year, the number of employees in the business, the maximum amounts paid out per occasion and policy period, and the number and size of previous claims made. In general, the annual premiums for most planners run between $500 and $1,100 per year.
Do Your Homework When It Comes to The Right Coverage
Most business owners watch their expenses carefully and compare the prices of various companies when they shop for inventory and equipment. Event planners should follow the same process when they shop for general liability and other planner policies. Whether they are comparing prices for workman's comp or Inland Marine insurance, they should call around and evaluate costs and coverage terms from one insurer's office to another.
Event Planning Business Insurance: Get a Quote From the Best Insurance Company
When comparing policies, it is vital to look at more than the annual premium prices. Make sure that you are dealing with a company that exhibits the highest level of integrity and professionalism. Specialty Insurance Agency appreciates and supports every planner they insure, and we do everything possible to help our customers flourish in their chosen fields. Phone us today at 630-528-5838 or contact us online. One of our specialists will be happy to answer your questions and provide a free quote when you call.