Specialty Insurance Agency provides affordable photographer liability insurance that gives peace of mind to photographers as they carry out their services to a variety of clients. Our photography insurance meets the unique needs of these creative professionals. Our dedication to our values guides all our activities as we provide the right insurance for photographers.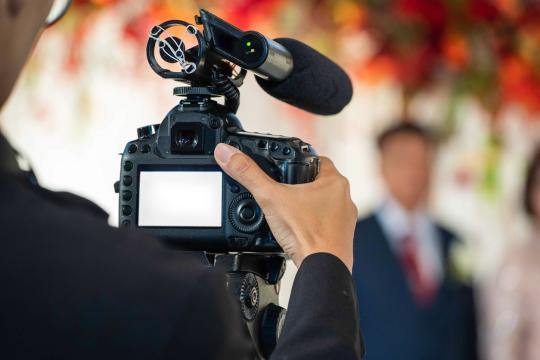 Contact
Sheri DiGirolamo
Program Operations Manager
630-242-3176
Submit A Risk
Apply for coverage, click here.
Photography Insurance Program Highlights
Specialty Insurance Agency customizes insurance policy coverage to satisfy the individual requirements of every photographer, from general liability coverage to equipment insurance to protect your camera and other valuable tools. Our features provide security whether you take a family portrait in your studio or shoot a wedding on site:
Liability rates based on the number of dates worked during a one-year period
Liability limits: $ 1 million per event covers injury to someone else and property damage to equipment or property of others
Higher limits available at an additional premium if needed
$250 deductible for property claim
Inland Marine Coverage for photography equipment, which may be purchased only with liability insurance coverage, is $1.00 per $100 of replacement value ($150 minimum premium)
Only equipment items listed, such as a camera, are covered if a claim is made
Deductible: $250.00 for property damage/$750 for theft
Professional Liability coverage available ($100,000 limits) to cover lawsuits, such as contractual disputes, not related to physical damage
Additional insured certificates available to satisfy venue or client requirements at no charge and 24/7 online generation also available
Primary endorsements and waivers of subrogation available at additional charge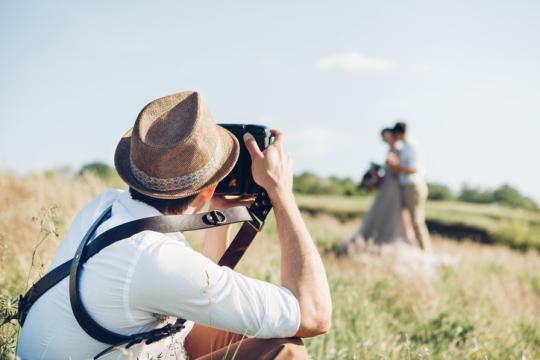 Photographer Event Insurance
At Specialty Insurance Agency, we know how much work goes into planning any special occasion whether it is a promotional affair for your own business, a coveted contract for a commercial company, or a special photography engagement for a wedding or other celebration. We can make sure any specific occasion is covered for liabilities resulting from third-party injuries, damage to business property or equipment belonging to others, or loss of income if the event is canceled. Please note that we do not offer a one-day liability policy.
Commercial Photographer Insurance
Specialty Insurance Agency makes indemnity insurance for commercial photography business owners available to provide security against claims from clients who are unhappy with their photography services. Sometimes referred to as errors and omissions insurance, this policy may provide compensation to a client if instructions were not carried out correctly or the photos were lost, damaged, or did not live up to the customer's expectations.
What is photographer liability insurance?
Although photographers are creative professionals who provide a specialized service, they are still running a business and need to pay attention to all the details this requires, including insurance. Many categories of photography insurance are available, but addressing the unique risks of the business is most important. This includes liability protection for injuries occurring to other persons during a photoshoot or damages to valuables belonging to other people or businesses. An insurance company may also offer a policy that guards against liabilities from professional errors or mistakes. Comprehensive business insurance policies should be customized to protect individual photographers and their unique specializations.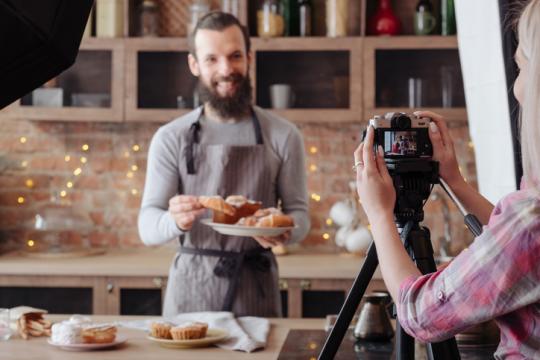 Do photographers need liability insurance?
Every photographer needs general liability coverage in order to protect the business and provide security from unexpected costs associated with an accident or injury to a client, third party or other person's property. The medical costs alone associated with any claims could run into thousands of dollars. In addition to supplying protection from injury or damage claims, this coverage is often required by some commercial clients or special occasion venues. Providing a certificate of insurance coverage can make the difference in getting the job.
How much does liability insurance cost for a photographer?
Many different factors contribute to the premium cost you pay for your liability policy. Some considerations typically include the locations where you carry out your work, the types of services you offer, the number of events you cover each year, and whether or not you have company employees. Although ballpark figures can vary from $250 to $500 or more annually, you will want to get a policy quote for the coverages you require before you make a final decision. At Specialty Insurance Agency, we work hard with our insurance company partners to make sure you get the best insurance for photographers at the most reasonable rate, and we offer online access for an individual quote.
Does a photography business need a general liability policy and a professional liability insurance policy?
Like any small business, photographers are subject to many specialized risks, and they need a made-to-order photography insurance package that offers complete protection. While general liability provides coverage for personal injury to clients or other people, as well as property or advertising damage, a professional liability policy supplies financial protection from a client who is dissatisfied with your photography services and seeks compensation.
Both coverages are important to photography business owners because an accident or mishap can occur with people, property, or a photographer's creative work. Often called errors and omissions insurance, a professional liability policy can cover the photographer if customer instructions about events are misunderstood or forgotten, a wedding photo opportunity is missed, or something happens to priceless photos before delivery to the clients.
Insurance for Photographers: Get a Quote from the Best Insurance Company
Photography is a creative endeavor that brings joy to the lives of others, but as a professional photographer, you want to protect your business with comprehensive but affordable photography insurance. Obtain a customized policy through Specialty Insurance Agency that meets your unique requirements. At Specialty Insurance Agency, we listen to our customers, provide respect, and produce results. Contact Sheri DiGirolamo today at 630-242-3176 or go online for your business insurance quote.